Nuage, Marelle's first point of sale
14 May 2020
A brand never forgets its first point of sale, nor the people behind it who were the first ones to trust you!
Nuage is a beautiful children concept store filled with dreams and poetry, situated rue Marterey in Lausanne. The founders are two friends, Diane and Caroline, who have nine children in total! Needless to say how well they know the world of little ones…
Here is their interview.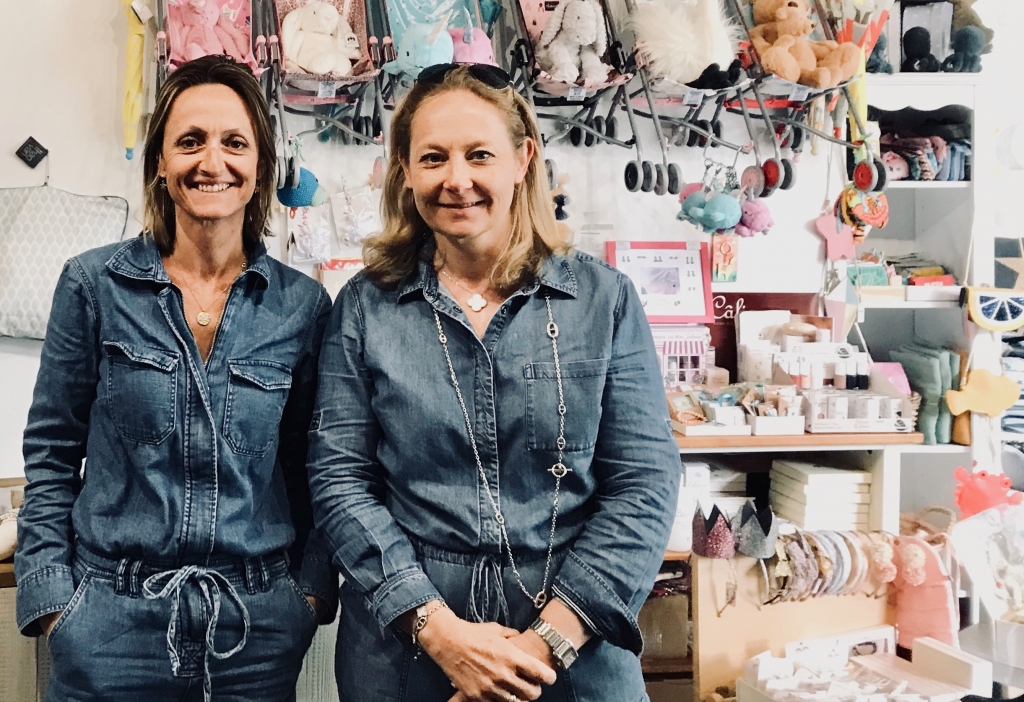 What was your idea behind the creation of the Nuage concept store?
Five years ago, our children were still little or pre-teens. We had taken the habit of exchanging our children's clothes because at the time, the choice of clothing and accessories at a decent price was unfortunately very limited in Lausanne. None of the affordable stylish little designer brands or independent labels, especially the French ones, were present in Lausanne and we found this situation more then regrettable. Aside from the large international chains where you could find basic items and the well-know, even too well-know, franchises which you end up getting tired of, the choice was very limited. It was the same thing for toys and accessories, it was difficult to find items which were both original, with a touch of fantasy and of good quality. It is based on this observation and this lack of alternatives that the idea of creating Nuage emerged.
How do you select the brands that you sell at Nuage?
The brands we select must offer pretty items, which are up-to-date, original and not too extravagant, of good quality and affordable. We are no longer interested in basic items because our clients buy them elsewhere. They come to our store to find a unique selection they know they cannot find elsewhere. With regards to accessories, they come to choose a birthday gift which will undoubtly please the one to whom it will be offered, without being the traditional box of Lego or Playmobil. Our selection of brands is not set in stone. It evolves according to opportunities and encounters that come to us by chance, through people we know or at professional trade shows.
Why did you choose Marelle?
The Marelle skin care products are a perfect fit with the Nuage environment! They are simple, beautiful and qualitative products. Our clients regularly express the need to find authentic products, manufactured locally, with organic certifications.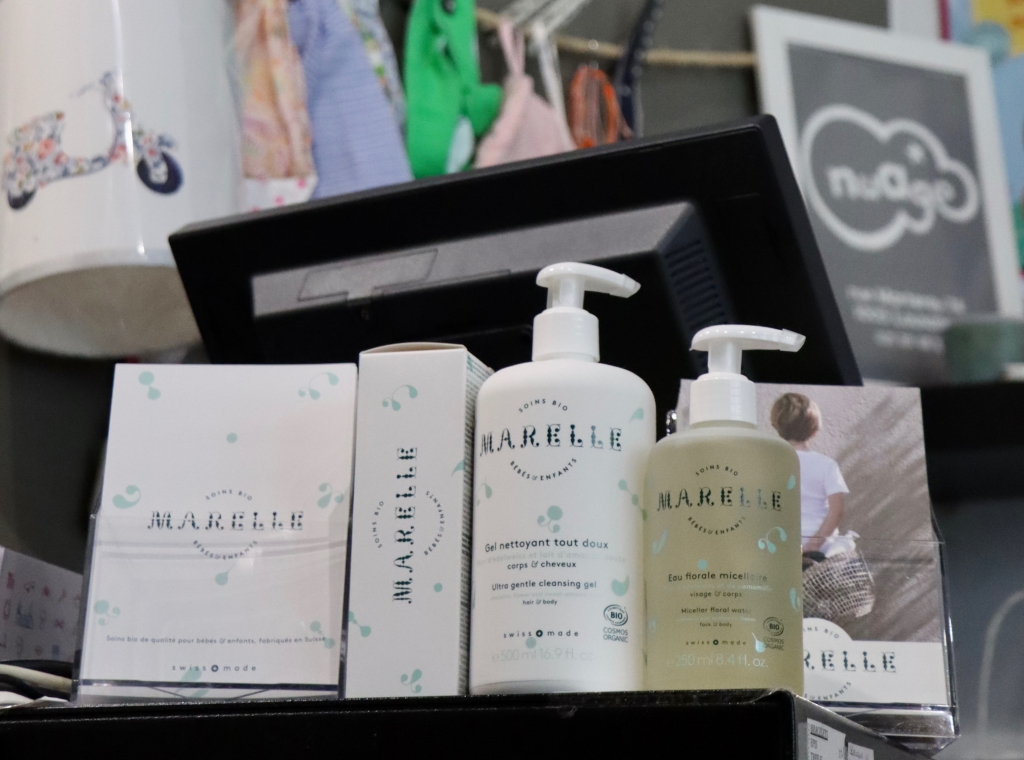 What are your secret kid-friendly addresses in Lausanne?
The Olympic Museum and its Tom's café, the Inventions Space at the Vallée de la Jeunesse, the workshops at the Alimentarium Museum in Vevey, the Zoo Burger restaurant rue Marterey or in Montchoisi, the Da Carlo restaurant which offers a large selection of dishes for all tastes. Our children love all of these places!
What are you children's favorite activities in Lausanne?
They love to go for a pic-nic in the Montrepos Park, to go swimming, paddling or skipping stones on the Geneva lake, biking, rollerblading or riding the scooter on the shores of the lake in Pully, Paudex, Lutry or Vidy. They like to go for a hike in the forest to the Chalet à Gobet or in the vineyards in Epesses in the beautiful Lavaux region, which is listed as a UNESCO world heritage site.
How do you manage to reconcile mum life with entrepreneur life?
We are two founders, so we split the week in two, with each one of us being in the store 2 to 3 days a week and we occasionally get help from interns. Aside from this, we obviously spend time working from home on orders, administrative work, accounting and e-shop updates. Each day is busy but when you love what you are doing, you always manage to fit in everything! And our families are used to always seeing us being very active!