How to massage your baby?
31 May 2022
Our new 100% natural multi-purpose Dry oil is ideal for massaging your baby or child for a real moment of complicity and relaxation!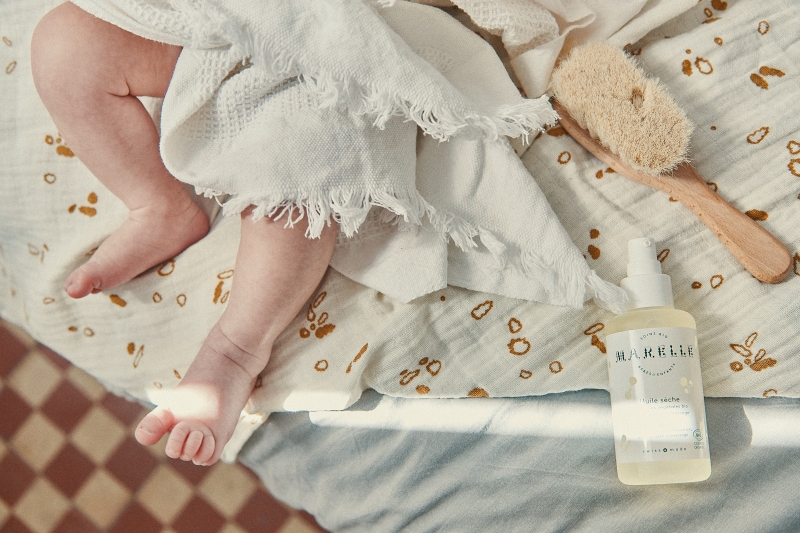 A relaxing massage reduces the stress hormone and stimulates the body's immune cells and defences.
Body contact allows you to strengthen the relationship with your child, who will feel all the affection and tenderness you have for him/her, the skin being an important sensory organ.
Massages are recommended from the age of one month, for a duration of 5 to 10 minutes, after the bath or before bedtime.
Place your baby comfortably on the changing table or bed.
Spray a little Dry Oil in the palm of your hands and rub them together to warm them up.
The gesture should be slow, fluid, and enveloping so that it feels like a caress.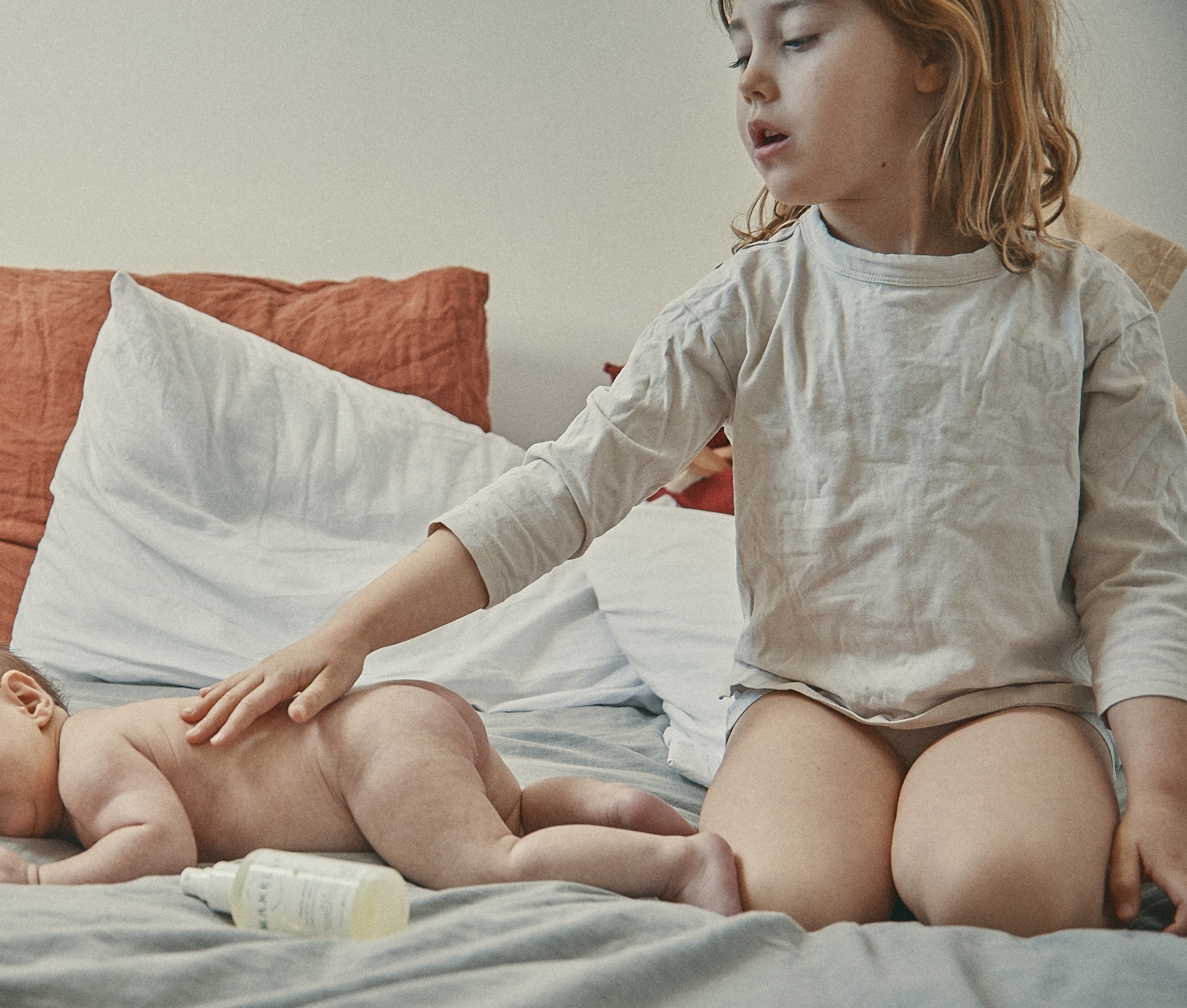 Legs: Wrap your hand around the top of your baby's thigh and slide it down the leg, from groin to ankle. Move one hand after the other down the same leg, using gentle pressure. You can then massage the other leg.
Feet: Slide your thumbs from the heel to the toes several times. Massage each of the toes. As this area is very rich in nerve endings, the whole body will benefit from this massage.
Chest: Place the palm of your hand on your baby's left shoulder and slide it down to the right hip. Alternate with the other side (from the right shoulder to the left hip) and repeat these two movements several times.
Arms: As with the legs, wrap one hand around the arm and slide it from the armpit to the wrist.
Hands: Massage the palm of your baby's hand in small circular motions with your thumb, then move up to the tips of each of the fingers, stretching them. Then massage the other hand.
Back: Gently turn your baby onto his or her stomach. As with the chest massage, cross your hand from the left shoulder blade to the right buttock, then from the right shoulder blade to the left buttock.
Massages are also good for older children!